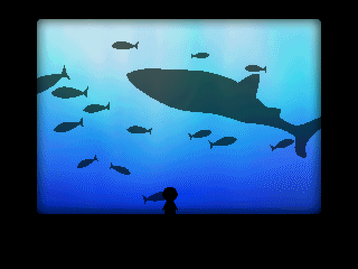 One of the harder to find orbs.
The tank room will be empty when you first walk in, so just sit there and wait for the first flash of light. The light causes the orb (as well as the silhouettes of various fish) to appear.
After you have aquired the orb, the light will continue to flash once in a while, showing different types of fish each time.
Soundtracks
Edit
The music for this area is BGM028.
Directions
Edit
Atlantis World  > Sewers > Tile Maze > Teleport Maze > Aquarium Exterior > Aquarium Halls > Tank Room (here)
Connections
Edit